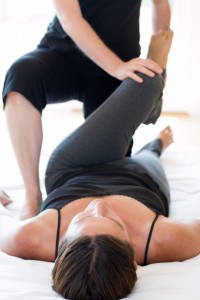 "I worked out in a small specialized training group [and] it was a blast!  Every session we were given new and exciting challenges that gave us all the opportunity to really push ourselves to the next level.  We got a lot of personalized attention, which is something that is often just not possible in the larger group classes."
Allie F.
"Rachel was my first personal trainer, ever. After I lost 20 pounds, she helped me to figure out the in's and out's of the workout world. Cardio, weights and water….oh my! But, 80 pounds later and still going strong, the lessons Rachel instilled in me are now life changes. She makes you feel comfortable even if you know nothing, and guides you to the end of the session like a good, supportive friend."
Emily P.
"I have since been so pleased by the wonderful care, programs tailored to my medical and physical needs, and the encouragement to perform way beyond any expectations I held for myself. I am amazed at my feeling of physical and psychological well-being since starting programs initiated by you.
Rachel has the rare combination of recognizing physiological deficits, emotional needs and the need to balance both what a client physically needs, wants, and should have.
Rachel's upbeat and enthusiastic personality is what makes my experience so special."   Barbara B. age 78
"Let me tell you how pleased I am with switching to working with personal trainer, Rachel.  I have had trainers for about 10 years and worked with about 10 different trainers in a few different gyms.  I am someone who is in my thirties and has had a child and have completely unrealistic goals.  But, Rachel has definitely put a jump start into my routine keeping things interesting, adapting to some of my physical issues and pushing me.  In the time that I have been working with her people are constantly commenting on the change in my appearance.  Also, during this time I have also done partner training with my sister and we both love that time together.  Rachel keeps things fun and even though she is focusing on two of us, I get just a great a workout if not better then one on ones.
Rachel is definitely the top trainer that I have worked with and I would recommend her to anyone for a great strong, body changing workout."
Christine P.
"I am really delighted with the results I have made since starting my training.  Rachel is a careful and patient trainer, who creates imaginative programs and is always supportive, never judgmental."
Gideon L.
"I chose to use a personal trainer for the first time in an attempt to reverse my terrible track record of starting a workout routine and then dropping it at the first excuse. Rachel  has allowed me to fulfill that goal, carefully designing a routine and schedule for me that I have maintained for a year and a half. She has done more than that. Rachel has shown me that effective workouts are not just about the number of weights lifted or the time spent in the gym, but about understanding the how and why. She is always patient, respectful of your limits but also attentive to your personal goals, and creative in striking the balance between them. As someone who has always dreaded the gym, I never thought I would have a personal trainer, and never ever thought I could say that I even enjoy the gym."
Matthew P.